How do I disassemble and clean the fluid cell?
To keep the fluid cell in good working order, clean it before and after use as follows: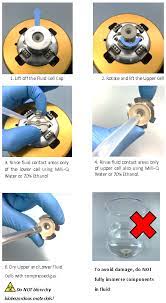 If you are having problems with the system set up and the lower fluid cell needs to be fully taken out, clean and dried, follow these steps:

1. Lift the lower fluid cell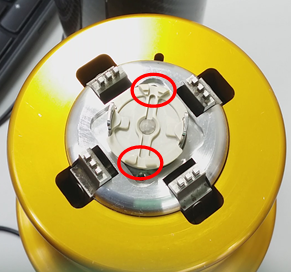 2. Unscrew the SMA cable.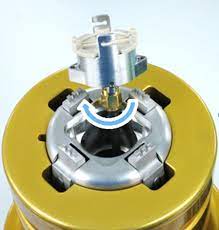 3. Rinse the fluid contact area of the lower fluid cell only. Only use DI water or 70% ethanol (for decontamination).
The bottom shell should preferably not be fully immersed in fluid, due to the risk of fluid ingress around the SMA connector.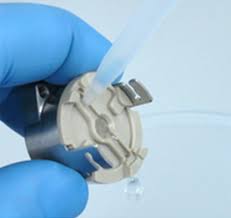 4.
Dry the upper and lower cells with compressed gas (or a lint-free tissue).
The lower fluid cell does not need to be taken out and cleaned every time, it is fine to clean it when it is attached to the qNano, ensuring liquid only goes on the fluid contact area.